I build brand identities with my clients that help them to reach their strategic goals, connect better with their audiences and form relationships that matter.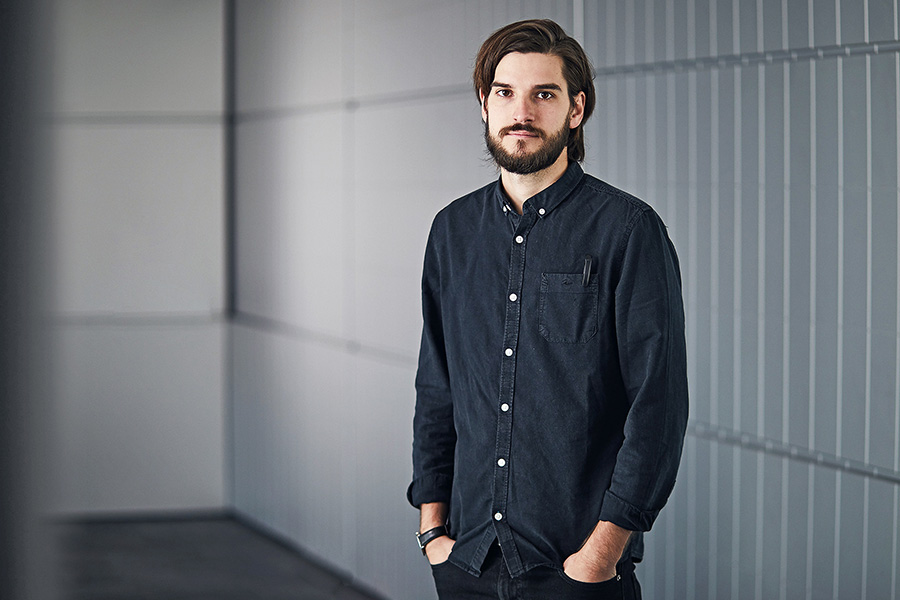 I mainly work on brand identities, because it gives me the possibility to help real people in a direct way. A brand may be an abstract construct, but in its core it is built upon people.
Behind every brand stands an owner, employees and an audience. Building a strong brand identity helps to strengthen the relationship between all of them. A well designed brand identity will make the cause and vision of a brand visible and relatable for everyone – from customer, to employee, to owner.
I embrace the strategic and conceptual aspects of brand design. A great brand is based on a well thought through strategy and concept. On this fundament, I create visual systems that are as compelling as they are functional.
As a consequence of my interest in the role of strategic thinking in the design process, I started a weekly newsletter called Thinking Design. Its goal is to teach designers to use critical thinking with intention in their design process.
My path to brand identities
During and after studying communication-design in college, I was working in a lot of different fields of design. I was designing books, launching a magazine with some friends, making websites, creating typefaces and was experimenting with videos and generative design.
I was trying out a lot of things within the field of design, and put a lot effort into them. Although I embraced this generalist approach to design, I was becoming weary that I would never become a real "master" in one of those things.
Sometimes I pictured myself as an octopus, that is trying to reach so many different things with every arm, that he will in the end not get anywhere. At the same time I could not see myself focusing on one single skill set. That would mean neglecting everything else and for example only doing book covers the rest of my life.
So I took a step back. I looked at my work of the past years and started to reflect on what exactly was driving me during those projects. What I realised was, that the outcome and the medium of every project may have been different. But what did hold them all together was the thinking and focus on concepts behind that. From this realisation, I extracted four basic principles that I base my work on since that day:
Design to transform and empower.
Design can do more than being beautiful and solving concrete problems. Design can empower people, change perspectives and transform its own environment. Design can affect things that at first site seem way out of its direct reach.
Designing means thinking critically.
A well designed object – or artefact how I like to call them – is only as good as the thinking behind it. You have to get to the core of what the thing you are designing really is about. A strong concept is always based on a deep understanding of the topic and the environment of its creation. This requires rigorous, critical thought and the awareness that we tend to take shortcuts, if we have a certain outcome in mind too early in the process.
Designing means creating systems.
Every artefact is only a manifestation of a defined system and process. Designing a book for example, is much more about organisation and defining the way people will read it, than it is about visual components. A beautiful book is much more than a aesthetically pleasing book. It is structured to enhance the content, it is easy to read and well thought through.
Designing means uncovering and taking away.
My work is as much about what I choose not to do, as it is about what I do. I like to think of a design process as an archeological dig. You begin on a plain field and start to remove dirt. You will uncover lot of dust and stones and objects you that seem interesting. But not all of them are what you are really looking for. My work is to strip all those things away carefully one by one, until I finally lay bare what is important. Then you go on to preserve, prepare and expose the artefact.
These four principles resulted in a simple mantra for my work:
Think with clarity.
Design with commitment to your thinking;
to help, inform and empower people.
Focusing on brand identities gives me the possibility to work with all four principles. It just makes sense.
Brands are mainly made out of people. That means, I can directly help my clients with their passion.
Brand identities are complex systems. They result in a well defined set of tools and rules, that has to be adaptable to a lot of situations.
Working with clients makes it necessary to understand each individual situation, goals and strategies.
The process of designing a brand identity often reveals new problems, challenges and opportunities. These findings can help a client way more than the initial scope of the project suggested.
How to find out more
If you have any more questions and for all inquiries on projects or consulting, please contact me directly.
In case you want to learn more about my approach to and perspective on design, you can read through the archive of articles.
For even more, join the conversation on Twitter or follow me on Medium.